More and more businesses are using Facebook to promote their products and services, mostly because their advertising platform has proven to be truly effective for customer acquisition. Many agencies have been founded to assist large and small enterprises in filling in the gaps for activities such as Facebook ads management, copywriting, and so on.
You might be thinking about hiring an Facebook Ads agency to handle the process for you, but you aren't exactly sure what the benefits of that would be. As there are so many agencies out there, it makes sense to do some research and learn more about how Facebook Ads agencies work.
Hiring an experienced agency to handle your Facebook Ads is a wise choice, and it could allow your business to scale beyond your wildest expectations. So, if you're still debating whether or not to hire an agency like us to handle your Facebook advertising for you, here are 12 reasons why you should!
Before we get into the reasons why you should hire an agency, let's touch briefly upon why you should advertise on Facebook in the first place.
Facebook is used by a large portion of the entire population on Earth
Facebook has more than 2.8 billion users worldwide and according to some sources, 30 billion ads are clicked every year. As a result, it's a gathering place with such a large audience that your target market is likely to use it. It just becomes a matter of finding and attracting them.
Facebook ads are inexpensive compared to traditional advertising mediums
Facebook ads are give you the freedom to control your advertising spend down to a penny. Starting on Facebook Ads can be a fraction of the price of other publicity and advertisement methods.
Targeting capabilities that are second to none
Facebook allows advertisers to target anyone! Facebook has the ability to target users based on their actions, interests, demographics, contacts, age bracket, language, location, and other factors. You can also layer them to target the audience more precisely and eliminate out-of-market clickers.
Features for retargeting
Prospects don't always follow through – and leave the platform before making a purchase. What if I told you that Facebook can find those prospects and move them further down your marketing funnel before they buy? This is referred to as retargeting or remarketing. It's a marketing tactic in which a user who has already visited your site or interacted with your business is tracked, and your ad is shown to them through Facebook. This strategy can also give your prospects one last reminder they need to complete their purchase.
Build audiences based on your existing customers
Facebook's "lookalike audience" function is another fantastic feature. You can create a custom audience, and Facebook will search for people who are similar to them, and as a result, are more likely to be interested in your business. You can further configure it by specifying the size and targeting choices available to ensure that your lookalike audience is correct and closer to your target buyers.
Why should you hire a Facebook advertising agency?
1. When it comes to time, there is no substitute for experience
When you decide to work on your business rather than in it, you will be successful. Hiring a Facebook Ad agency will free up time for you to focus on more important business issues.
It takes a lot of time and effort to develop, manage, and optimize your advertising campaigns. Your time and attention should be focused on your business.
Running a Facebook ad campaign takes time and practice. If you're busy running your company, you might not have time to invest in the Facebook Pixel.
A Facebook ad campaign, when done correctly, can yield amazing results.
Some factors that are needed to make a Facebook ad campaign successful are:
Deep understanding of your target audience
High-quality creative images, gifs, videos.
Carefully designed ad copy, as well as branded content.
Understanding the Facebook Pixel and the delayed attribution window.
Dealing with Facebook's ad policies.
It's crucial to put time and effort into social media advertisements because your ads represent the quality of your business. People may form opinions about your brand's service or product quality, as well as customer service, based on the ads they see.
A Facebook ads agency will take care of that for you. It's another item you can mark off your to-do list. Consider how much work you will get done if you could work on your company while an agency assists you in growing it.
2. Cost-effectiveness when compared to in-house hiring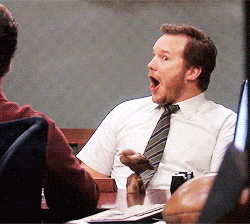 Hiring an agency could be more cost effective than hiring an in-house marketer.
Consider this: according to Payscale, a digital marketer's annual salary is approximately $50,385 – and the annual wage rises constantly due to the high demand.
While it might seem to be more costly to hire an agency than to do it yourself at first, many companies find that it is much more cost-effective in the long run.
A Facebook ads advertising agency works to improve and ensure the success of your marketing campaigns. In a Facebook marketing campaign, if anything goes wrong, money is lost. Take, for example, if the advertisement:
Is in the wrong place where all the wrong people are able to see it.
Is unimaginative and includes ad copy that is poorly written.
Money is wasted on unsuccessful ads as a result of these factors and other common issues that can occur during a Facebook marketing campaign.
Another factor to think about is the skill set you're paying for. When you work with an agency, you gain access to their designers, videographers, analysts, and other professionals. Hiring an in-house marketer, on the other hand, would possibly only give you access to someone who will manage your advertising.
3. Knowledge and abilities
Marketing companies like us are well-versed in marketing and advertising and will assist you in achieving your objectives. Hiring a Facebook ads marketing agency, as previously mentioned, can provide you with access to professionals with a variety of marketing and advertising skills. As a result, you'll have less to worry about when it comes to marketing and promotional tactics and strategies.
Companies are proud of their accomplishment if they have a high-quality product, high-quality facilities, or outstanding customer care. Businesses want their consumers to know they're the best. The best way to communicate your company's products/services to customers is to invest in the quality of the customer communications.
Nowadays a person's first exposure to a brand is quite often through a social media ad. First impressions are critical, which is why advertising accuracy is so vital. Outstanding creativity is one of the most critical parts of a social media ad.
In ad campaigns, the most popular issue is a poor creative.
Social media is a very visual medium, particularly when it comes to Facebook and Instagram. Your ad's visuals must be on par with, if not better than, what your target audience is used to seeing from other advertisements, individuals, and brands.
To ensure that your content captures the attention of your target audience, you can invest in graphics. A talented graphic designer who is familiar with the demands of social media ad creative should produce the deliverables for your ads.
Agencies employ people from a variety of experiences and skill sets. Working with a Facebook advertising agency with the expertise and ability to keep up with emerging trends across a variety of learning opportunities is a good idea.
4. Adaptability & flexibility
Working with an organization involves collaborating with people who are used to dealing with customers who need immediate results.
Agencies have the potential to quickly turn around marketing campaigns or monitor ad success reports. That is a critical advantage to have for your business.
A professional agency (like Adacted 😉) will get things done quickly while also providing you with high-quality ad campaigns. We have a solid implementation plan in place that helps us to finish any last-minute tasks or make improvements to the original strategy. We are also quick to adapt to new situations and are always willing to work with our clients to achieve their goals.
5. Resourcefulness
Agencies collaborate and work with a diverse range of clients from different sectors and backgrounds. As a result, they've learned to adapt to various circumstances and find effective ways to advertise, despite their limited resources.
A good ad agency should be able to produce high-quality work in any situation, including writing ad copy, producing advertisements, and understanding how to target their client's audience.
6. Staying on top of the trends and changes
The marketing and advertisement industry is dynamic and ever-changing. To put it another way, there's always a new trend, a new technique to study, or changes to be discovered.
As Facebook introduces new ad formats and features, advertising on Facebook is increasingly evolving. If you want to take advantage of emerging technologies that can support your Facebook campaigns, it's critical to remain on the cutting edge of the advertising environment.
In marketing and advertisement, the only constant variable is change. This is true for Facebook ads as well. New rules, algorithm changes, ad formats, and features are added to Facebook on a regular basis.
When it comes to ads, it's important for Facebook ad agencies to stay on top of the updates the moment they arrive. Being able to take advantage of new technologies could give the advertising campaigns a big boost.
7. Employee turnover
Employees joining and leaving a business is a common occurrence, but the truth is that turnover is a costly process. Having to hire and train a new employee will divert your attention away from your business.
When you collaborate with people from a Facebook ads marketing agency, you won't have to think about this. There are highly qualified marketing experts who are unlikely to leave or exit the firm. Instead, they'll find solutions and help the company achieve its objectives.
8. Get faster results
It's best to leave it to the experts if this is your first time launching a digital marketing campaign. Don't waste your time and resources on something you don't completely understand.
Professional marketers and advertisers know how to improve the results of your Facebook advertisements. They are seasoned professionals with extensive experience in the field. As a result, they are aware of which tactics would bring the best results.
Invest your time and resources in people who know what they're doing and have the same business ambitions as you to achieve your target quickly.
9. Shorten the learning curve
Learning all about the advertisement softwares, programs, and how to properly execute campaigns takes a lot of time. Advertising firms, like us, are well-versed in all of the technologies and know how to use them effectively. We only use the latest tools available and are well-versed in the industry's ins and outs.
We keep up to with all new apps and resources that we can use to improve your Facebook ad campaigns.
10. New partnerships
It's a well-known fact that the best way to approach anything, when it comes to collaborating with other people, is to do it with an open mind. You should always work with people who have the ability to teach you something.
Working with experts has a huge advantage: you're bound to pick up a few tips along the way.
You'll be able to form new connections and expand your network. You'll also get a new perspective on your business, service or product, marketing strategy, value proposition, and so on.
11. Proven strategies and tactics
Agencies use what they've learned from previous clients and projects to help them with upcoming projects.
We'll apply what we've learned to provide our clients more value, artistry and imagination, and creative research. Agencies like ours have a wider view of Facebook's ad system and have more insight into it. With that said, we normally have a good idea of what works and what doesn't.
We've worked with a wide range of customers and companies. As a result, there's a good chance we have worked with a customer whose company is similar to yours. This means we know a lot more about your company and its industry.
12. Push yourself to the edge
To summarize, smart agencies know when and how to push the boundaries and take risks. It is our responsibility to drive tools and budgets to meet, if not surpass, the objectives.
Our previous experiences have taught us when it's appropriate to take a chance and when it's appropriate to walk down. We know this because we've tried and tested a variety of tactics and methods in the past.
By integrating various tactics, we can push the boundaries and create something completely new for you. It will also be exciting for us to develop something fresh and creative to assist you in achieving your business objectives!
Now that you learned all about what it takes and what you will gain by working with a Facebook ad marketing agency, you may still have some thoughts running through your mind.
We know that it could be difficult for you to find the right Facebook ad agency to work with. You don't know us. You may be a little bit skeptical. That's normal.
But as per usual, we want to make it easier for you. Before you employ an advertising firm, here are 9 questions you may want to ask us:
Who have been some of your former customers?
What kind of audience would you be aiming for?
What strategy would you use to reach my target market?
How do you want to carry out the advertising campaign?
What kind of tests and optimizations are you planning?
How do you monitor and calculate the ad campaigns' effectiveness and return on investment?
When can you give me the campaign reports?
When do I begin to see results?
We'd be happy to answer these questions for you and many more.
Just contact us and we can have a chat at any time.
In Conclusion
To assist you in making your decision, we've listed 12 reasons why you should hire a Facebook Ad agency. We hope that we've managed to shed some light on whichever doubts you had before going through this entire article.
Consider what your business needs and what it can benefit from.
Ultimately, the option of whether or not to employ a Facebook ad agency is solely yours. There will always be variables to weigh, as well as pros and cons.
If you need more information or have any concerns about whether or not hiring a Facebook ads marketing agency is right for you, please don't hesitate to contact us! We'd be happy to answer every question you may have.
And if you found this article valuable, feel free to share it with your friends.